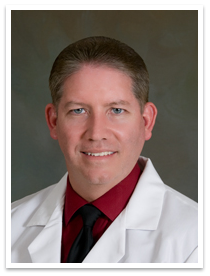 Gary R. Graham, MD


Florida Hospital Fish Memorial Cancer Institute
Florida Hospital DeLand Cancer Institute

Dr. Graham was raised in the California Bay area. He graduated Phi Beta Kappa from Brigham Young University and received his medical degree from the St. Louis University School of Medicine in St. Louis, Missouri. Dr. Graham completed his internship at the Kaiser Permanente Medical Center in Oakland, California, and a residency in radiation oncology at the Johns Hopkins Hospital in Baltimore, Maryland, where he also served as chief resident.

Dr. Graham also has received specialized training in prostate brachytherapy at the Northwest Tumor Institute in Seattle, Washington.

Dr. Graham is board certified in radiation oncology.