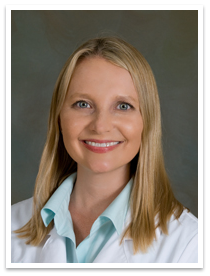 Kelly E. LaFave, MD



Dr. LaFave earned her bachelor's degree with Honors in Human Biology with Specialization in Health and Humanities from Michigan State University. While at Michigan State University, she received the Honor Society Phi Kappa Phi academic award for the top 7.5% of the class. She received her medical degree from the Michigan State University College of Human Medicine where she was awarded the Research Presentation Award for her colorectal cancer research. She completed her internship at the Grand Rapids Medical Education and Research Center Transitional Year program.

Dr. LaFave completed her radiation oncology residency at the University of Miami and Jackson Memorial Hospital in Miami, Florida. While in residency, she was appointed as the Chief Radiation Oncology Resident and was awarded the Clinical Service Award. She has authored textbook chapters in lymphoma and pediatrics. Her research in breast cancer and head and neck cancer has been published in scientific journals and presented at national radiation oncology meetings.

Dr. LaFave has extensive experience with intensity modulated radiation therapy (IMRT), image-guided radiation therapy (IGRT), stereotactic body radiation therapy (SBRT), Gamma Knife Radiosurgery, MammoSite and partial breast irradiation (PBI), gynecological and prostate brachytherapy and three-dimensional conformal radiation therapy (3D-CRT).

Dr. LaFave is a member of the American Society Therapeutic of Radiation Oncology (ASTRO) and the American College of Radiation Oncology (ACRO).

Dr. LaFave is board certified in radiation oncology.