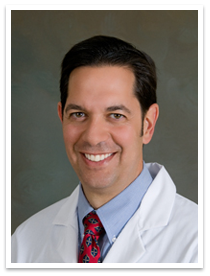 David A. Diamond, MD



Dr. Diamond was raised in Hollywood, Florida, and earned his bachelors degree cum laude from Princeton University. He received his medical degree cum laude from the University of Florida, where he was an Alpha Omega Alpha National Research Award recipient and received the Faculty Research Prize.

Dr. Diamond completed an internship in internal medicine at Yale-New Haven Hospital in New Haven, Connecticut, and a residency in radiation oncology at the Mallinckrodt Institute of Radiology, Barnes-Jewish Hospital, Washington University School of Medicine, in St. Louis, Missouri. Dr. Diamond served as chief resident, and in 1998 he received the American Society of Therapeutic Radiology and Oncology's Resident Research Award for biology. Dr. Diamond's research focused on basic intracellular stress response pathways and the use of vascular brachytherapy to prevent restenosis following angioplasty.

In 1999, Dr. Diamond was appointed to the U.S. Nuclear Regulatory Commission's Advisory Committee for the Medical Use of Isotopes. In 2002, Dr. Diamond was appointed to the Board of the American College of Radiation Oncology.

Dr. Diamond is the Co-Director of the Florida Heart Institute at Florida Hospital Working Group on vascular brachytherapy. He also has completed specialized training in prostate brachytherapy, in vascular brachytherapy, and in Gamma Knife

radiosurgery at the University of Pittsburgh.

Dr. Diamond is board certified in radiation oncology.